See & Do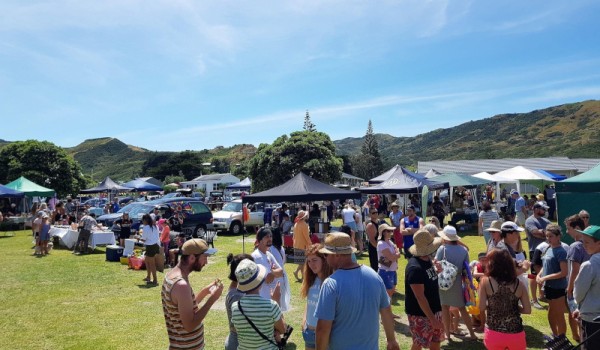 Mahia Seaside Markets
9am – 12pm, Sundays from 18 January – 6 February. Mahia Beach Reserve. Craft, art, produce, coffee and food! Mahia's Seaside Market is a social affair and the perfect lazy start to Sunday at the beach.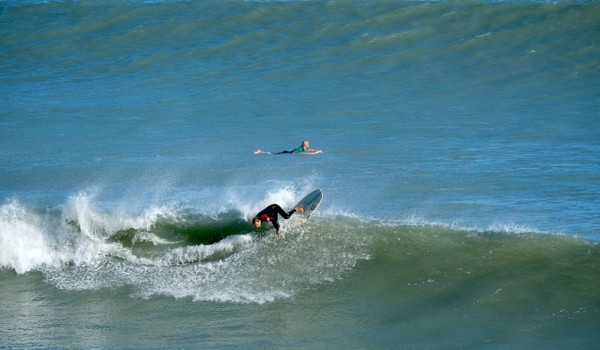 Surf
On any given day there will be waves at Mahanga, Opoutama, Blacks and any of the many beaches on the Peninsular. Be safe in the water – it can get crowded on the waves in the peak of Summer so watch for others and don't surf solo. Please respect the environment and locals when parking by beaches and on narrow road verges, use Council toilets and take your rubbish with you.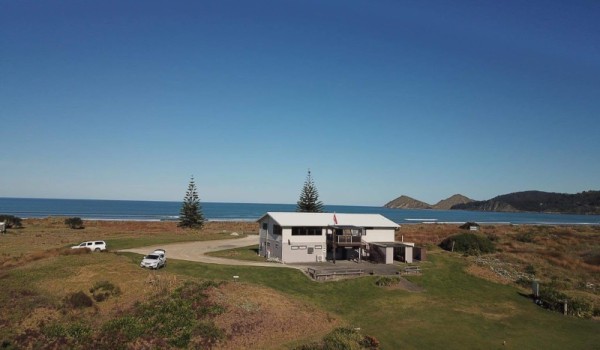 Golf
Mahia Golf Club first of 9 hole courses in New Zealand. Don't be distracted by the stunning views from the course or club rooms, the sand dune course has challenges for all levels of swingers. Green fees for non-members.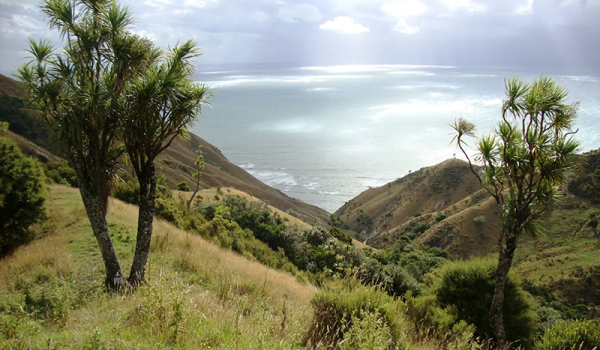 Mahia Peninsular Scenic Reserve Walk
Kinikini Road. 1.5 hr loop track through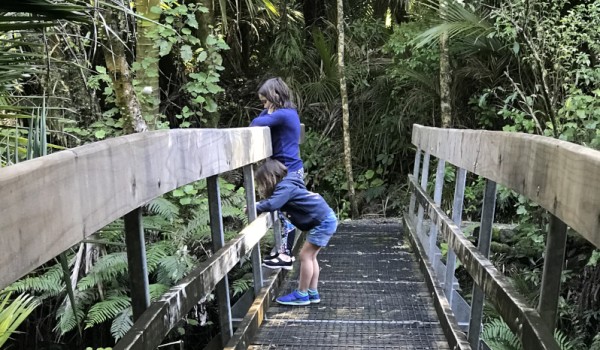 Nikau Walk
Morere, 20 mins, Morere Hot Pools Complex (walking fee applies if not swimming). A stunning loop through nikau forest beneath Moumoukai.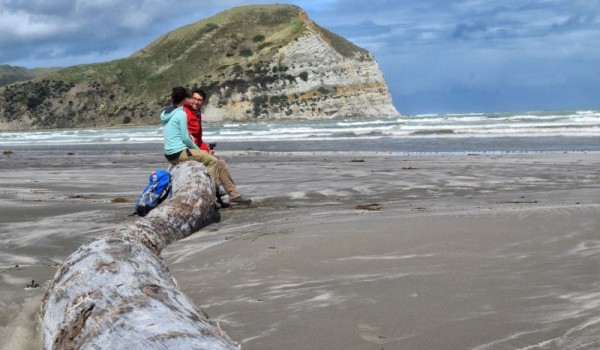 Mokotahi Walk
Mahia Beach. 25-35mins. A Mahia must. Moderate fitness. A well-maintained, all-weather track to the summit of this Mahia landmark.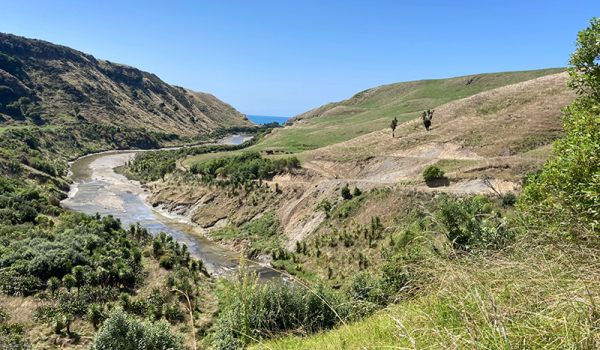 Te Aratia Walkway
Relatively accessible, the 13 km track can be completed end to end from Kinikini to Whangawehi on foot or mountain bike, or walk in/walk out from Whangawehi; short walk to Mamangu/The Rapids (40mins return) or to the Whare (2.5hrs return). Toilets and shelter at the Whare (5km), and Whangawehi Boat Ramp. There are picnic tables and benches along the walkway to rest and admire the mahi, and signage offering insight into the history and ecology of the whenua and awa. Te Aratia represents more than a decade of environmental work by the Whangawehi Catchment Management Group. If you love it as much as we do look for the QR code signs to support the ongoing mahi of the WCMG Trust. Kia ora.
Shops & Services
Did you know the population in Mahia jumps from 1,200 permanent residents to over 20,000 in Summer? We're all about manaaki, but this influx puts pressure on regular services. Please be patient if there are queues and be kind to those who are working while you're on holiday.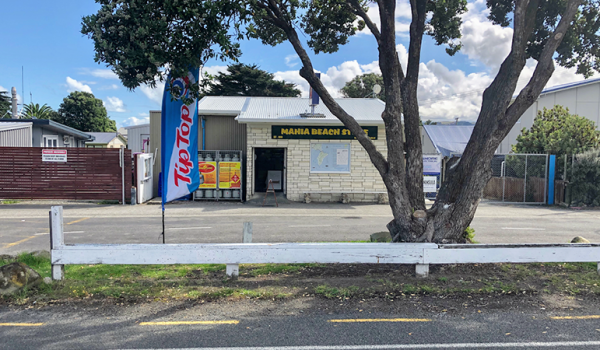 Mahia Beach Store
Open Daily 7am-7pm. 142 Newcastle Street, Mahia Beach. Tel 06 8375 890. All the essentials including bait, ice, gas bottles, beer, wine, and a great range of groceries. Local Lotto outlet, fresh bread and newspapers. If you need something just ask, chances are they stock it.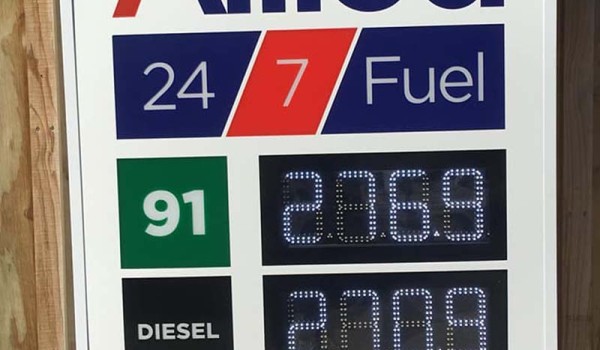 Mahia Service Centre
Open Daily 7am – 6pm. 1484 Nuhaka-Opoutama Road, Opoutama. Tel 06 8375 684. The first stop before the beach and a destination in its own right. The Opoutama Store sells pies, rolls and donuts, fresh bread and very good coffee! A good range of grocery essentials including milk, bread, drinks, icecreams and lollies, fishing gear and hardware. There's a laundromat on site for campers or if your bach runs out of water, and gas bottles for the bbq. Workshop repairs, servicing and parts including batteries, tyres, puncture repairs, automotive parts and accessories, towing and salvage, and 24/7 Allied Services fuel.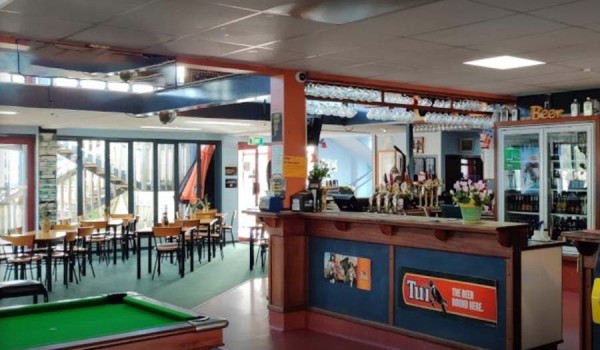 Sunset Point Bar & Restaurant
Cnr Newcastle & Ratau Streets, Mahia Beach. t. 06 837 5071, Mon-Sun 11am-late (Dec - Easter). Enjoy a meal or drink at sunset from the deck or garden bar. Ticket sales essential for their legendary New Year's Eve Party!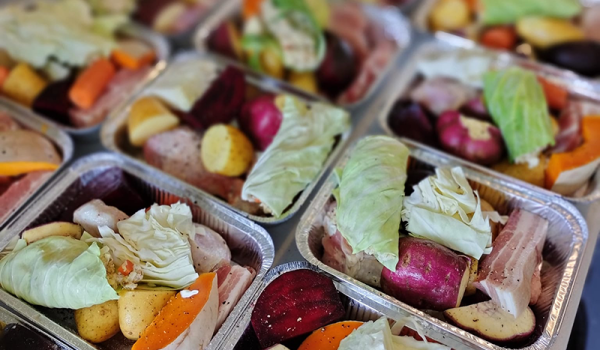 Te Hapī Hāngī
Too good to be true! This team are serving traditional earth-oven hāngī. Generous single, whānau and vegetarian options, An absolute, must-do Mahia experience.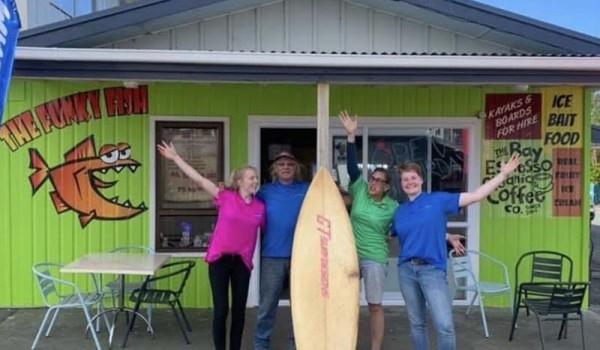 Funky Fish Café
Famous for their real fruit ice-creams, the Funky Fish, located at the Mahia Beach Motor Camp also do coffee and offer a great selection fresh-made counter food to grab and go.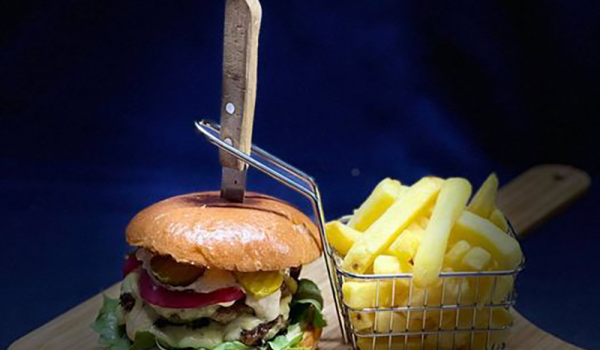 Rocket café
Licenced café on Mahia East Coast Road just past the school. Gourmet burgers and great fish and chips among other specials on their menu. If you're lucky you'll strike a day where paua puffs or venison pie is on offer!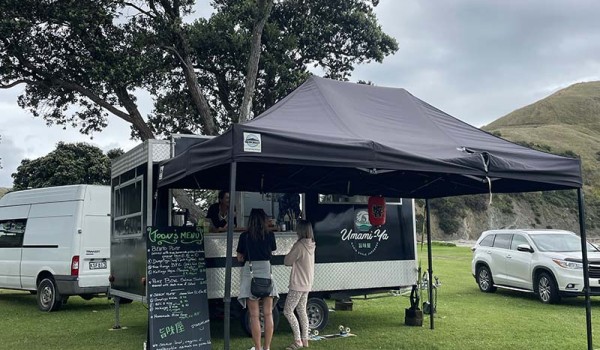 Kai Karts
Mahisian Japanese, traditional Thai, seafood chowder, fry bread, fish & chips, burgers, coffee and more! All available from Opoutama and Mahia Beach Kai Karts over summer. Enjoy!